The office is off and running! The last four years, I've been transforming the office, and it looks like I've finally made progress.  The office focuses on Classical Chinese Medicine from a Daoist foundation. This takes your health to the next level by focusing on a holistic approach to disease and a total body preventative approach. The office focuses on three main areas of disease in the body.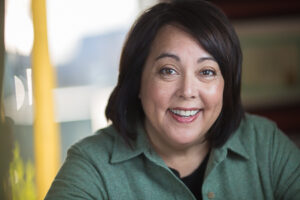 Recover mental and emotional balance for individuals feeling overwhelmed and out of control.
In history, Classical Chinese Medicine and Daoism were intimately intertwined. What I liked about this Classical aspect of Chinese Medicine was its ability to deliver a road map to help you become a better person. It wasn't some glorious statement like, "Do the right thing," "focus on the yin (female)." "Become more aware and communicate in non-violent ways." It wasn't a statement of morality that could be interpreted differently by different individuals. It delivers a playbook to help you figure your way out of your box.  The playbook helps you understand where you are and points you toward who you want to be. Sometimes, you need help to get to where you want to go. Classical Chinese Medicine has a wealth of tools to help you move in the direction you want to go from acupuncture, herbs, oils, mediations, stones, and exercises. There is more than one path to emotional and mental balance.
Healing with Foods – I help your mom lose weight and get healthier without medications!

Individuals are becoming more aware of the impact of foods on health and happiness. My focus is on middle age and women because that is when my health issues challenged me. That was when I had to take a decisive stand on eating and food, and being an older adult, some unique issues come with aging and health. The research shows that special hormones and diet plans don't leave you healthier. Instead, you gain weight and are unhealthier. Classical Chinese Medicine does understand the healing properties of foods just like they understand the healing properties of herbs.  Combining next-level clean eating with Classical Chinese Medicine herbalism can change your health in glorious ways.

Supporting our Vets

Coming from a Veteran household, I'm in a unique position to understand the complexity of treating those who served and gave you the freedoms you have today. I'm in a unique position to understand the magnitude of their sacrifice and am grateful that I can give back to people who have given so much.
O.k., so if you've started on a journey to create a world that you like better, where you're not angry, fearful, anxious, blaming…etc, etc. or just tired of dragging around some burden that you can't put down, then it might be time to change that.
And, when it comes to physical disease, physical disease is the last expression of the burdens we carry around. You might have a physical disease that needs to be addressed from a total body, holistic perspective to make a change. And if you're a middle aged woman who has experienced stomach issues or had her gall bladder removed and are experiencing more health issues, then getting a holistic approach to nutrition plus a supportive Chinese Herbal therapy program can give you your vitality again.