Alot has happened since the end of March and the office is focused on opening up in June 2020. I appreciate the phone calls and support. There are some State requirements. Please read the safety requirements below. 
1. Unfortunately, I need to close the waiting room. Please wait in your car. I will text you or come and get you when you can come in.
2. Your temperature will be taken when you enter the facility.
3. We all get to wear a mask. So, let's have fun with it!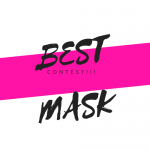 First week of opening, the "Best Mask of the Week" winner will receive a free bottle of Biotics Multi-vitamins!  
4. Due to all the cleaning and timing constraints, appointments will be limited to 1 hour.
5. Please download and sign the COVID-19 informed consent form. These forms will be available in the office, also.
Thank-you for your patience.  
Everyone, take care, and be safe.
In her first book, Kim shares some of the tools used on her journey as a caregiver to her mother and sister. Using her background in Classical
Chinese Medicine, she shares some of the ancient Daoism beliefs and practices to find stress relief and peace.
Find It On Amazon

Free Report!
Emotional Hi-Jack! 6 Essential strategies on how to use my YOUTUBE channel
tools to capture, understand, and flip the script on YOUR life!
Click Here To Get Your FREE Report!